Damen Lopez and our NEU Associates customize on-site training to meet the needs of any school or district. They deliver professional development that is practical and driven by results. Our training sessions support the development of Six Exceptional Systems under the umbrella of college readiness for all. While every school may have good practices framed around these ideals, it is our experience that great schools create and implement Exceptional Systems in which one system is built upon another. We call this the Exceptional System Staircase.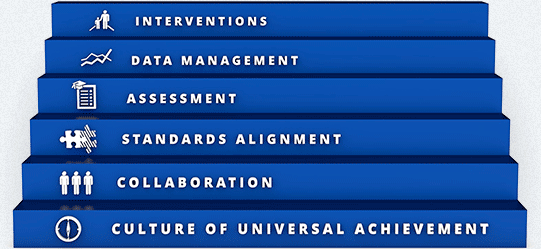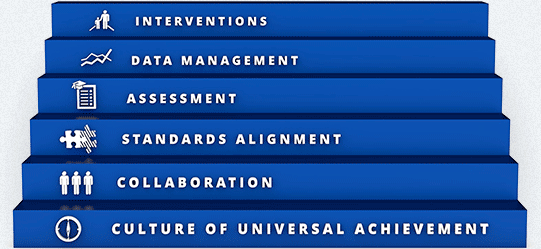 As we work to generate meaningful results for the schools that we support, a number of topics are presented in practical ways from experienced Associates who will inspire action on your campus the very next day. Some of these topics include:
Creating a Culture of Universal Achievement
Building School Success Through Collaboration
Six Essential Characteristics of the NEU Professional
Differentiated Parenting Support
Targeted Instructions Through Standards Alignment
No Excuses Leadership
Using Class and Student Goals to Focus Learning
Little Ways to Get Big Results
Developing Schoolwide Common Assessment Practices
Proactive Strategies for Behavior Management
A Multi-tiered Response to Intervention
No Excuses University: Six Exceptional Systems in Action
And much, much more…
Let us help you create Exceptional Systems that produce exceptional results. To schedule a NEU Associate to work on your campus, contact us now at consulting@noexcusesu.com.